Roof repairs here in 1066 Country. Maintain the safety and appearance of your property and prevent more expensive problems.
Whether you are you looking for a 1066 Roofer. Sussex or Surrey Roofer or a Roofer in Kent Angevin.co.uk have you covered We are a long established business with experience of all aspects of roofing in Bexhill and Hastings and covering the South East and have specalised in Roof installations, repair and maintenance, replacement Tiling, Slating, chimney rebuilds, Flat roofs, Lead work, Pointing, Moss Removal, Roof Coatings for many years.
Free No obligation Quotes
Customer satisfaction guarantee
Independent advice on cost-effective options
A Professional Friendly & Reliable service for all roof repairs.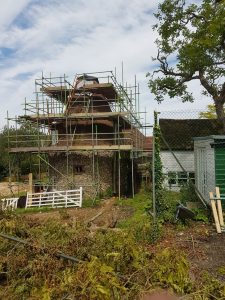 We are happy to undertake all elements of roofing work from new installations to repairs or general maintenance, we work all over the south east based in 1066 Country and have completed jobs for both residential and commercial properties from Worthing to Ashford from our base in Hastings / Bexhill.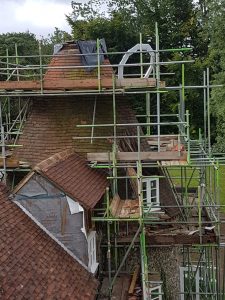 GRP fibreglass flat roofs
Leadwork
Built up felt roofs
Tile and slate roofs
Roof surveys
EPDM rubber roofs
Liquid rubber roofs
Velux windows installed
Guttering and rainwater pipes
Cladding, fascias and soffits
Roof windows and sun tunnels
Atriums
Roof overhauls
Emergency repairs
Dry ridge systems
Dry hip and verge systems
Roof insulation
Exterior decorating
Small building works
Plastering and rendering
Chimney pointing and flaunching
Flat to pitch conversion
PITCHED ROOF REPAIRS – Expert pitched roof repairs including:
Re-pointing and replacement ridge tiles
Fixing loose or broken roof tiles
Slate roof repairs and lead roof repairs.
FLAT ROOF REPAIRS – Flat roofs are particularly susceptible to weather damage. We can fix problems including:
Flat roof leaks
Worn and torn roofing felt
Bubbles and blistering to your flat roof.
EMERGENCY ROOF REPAIRS – if you are in need of an emergency roof repair give us a call for a free no obligation quote, we will aim to get to you in a timely manner to reduce any further damage.
Your roof is one of the hardest working parts of your house – it gets battered by storms in the winter and baked by sun in the summer. Along the Sussex coast the sea air and winds can be challenging and regular roof repairs are essential.
Leadwork: Lead is more durable, carbon friendly and economical than ever before but can crack if poorly installed. Our leadwork is Installed to a high standard with guarantees! We offer a free roof survey and free, no obligation quotation to assess your leadwork and see what needs to be done to make your roof as secure and weatherproof as it was when it was first laid. For all your chimney and leadwork enquiries, give us a call. We just offer outstanding customer service along with a high standard of workmanship.
Moss removal: Mosses, lichens and algae are living organisms which only require moisture and minute quantities of mineral salts to grow. However they can grow on virtually any roofing material or surface. Their root systems have the ability to bore into solid granite up to 12mm therefore once established on tiles, they allow the passage of water into the sub straight which gives rise to frost attack and shaling of tiles. Mosses will grow up under the lapse of tiles and cause capillary attraction of rainwater resulting in roof leaks. heavy moss contamination soaked by rain will considerably increase the weight load on a roof, once established these colonies lead to the rapid deterioration and breakdown of roofing materials eventually necessitating costly replacement.The solution We provide a service with a range of systems and treatments to eliminate all types of moss, lychen and algae infections on cement roof tiles, asbestos, clay and concrete tiles. These treatments not only eradicate the growths but protect the roofs from reinfection.
All areas across the south east covered Brighton to Tunbridge, small repairs to full roof replacements including chimney repairs and repointing. We have qualification and installation experience in pitched and flat roofing using the latest technologies from Liquid Rubber, Fibreglass and Polyurethanes as well as traditional roof repairs in felt, slate and tile.

Angevin Roofing - Available Payment Options