Beautiful handmade custom furniture by our stone masons
Free No-obligation quotes
Independent advice on cost-effective options
A reliable service for all roof repairs.
What started as a hobby soon became a business within a business. When you have staff with exceptional skills who are passionate about what they do, sometimes you just have to provide the opportunity to allow their creative side to flourish.
We have a selection of bespoke hand made items of furniture, these are not mass produced imported items, they are created as one off pieces for your home and garden using traditional masonry skills and take time to perfect crafted here in Sussex.
Hand crafted one off pieces
Mix of materials from new to reclaimed
Stone and slate
Keeping traditional skills alive
Dining and Coffee tables
Garden Tables and Benches
Slate is stain and liquid proof
We can build to order
More picture to follow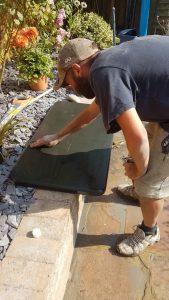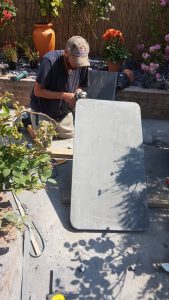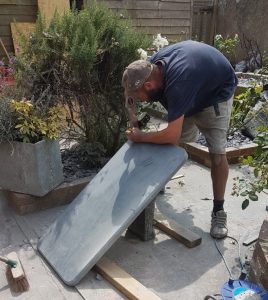 EMERGENCY ROOF REPAIRS – if you are in need of an emergency roof repair give us a call for a free no obligation quote, we will aim to get to you in a timely manner to reduce any further damage.
Angevin Roofing Specialists in the South East. Residential and Commercial properties all work undertaken, call our friendly team now to arrange a free no obligation quote.

Angevin Roofing - Available Payment Options